Home
Heat Pump design, supply & installation by H & R SERVICES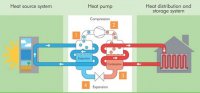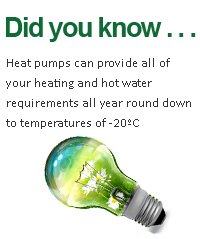 The Heat Pump experts at H & R SERVICES (OXFORD) LTD
At H & R SERVICES (OXFORD) LTD we have a team of experienced and qualified Ground and Air Source Heat Pump installers. In the last five years we have completed over 200 Heat pump installations throughout the South of England. We offer a full design, supply and installation service including Ground Works, Plumbing and Electrical works. Our company is Microgeneration Certification Scheme accredited which means our customers will be able to apply for the government's "Clean Energy Cash back" scheme or Renewable Heat Incentive. We are also regulated by the Renewable Energy Assurance consumer code.
About Heat Pumps
The majority of British homes currently use gas or oil to provide their heating and hot water. However, as reserves of fossil fuels are depleted so the cost of heating our homes has increased. At H & R SERVICES (OXFORD) LTD we have found our customers are looking for cost effective ways to reduce their energy consumption. Heat pumps are classed as a renewable technology because they harness solar energy stored in either the ground, the air or water and boost it to be used for heating and hot water. Up to 75% of the energy they produce comes from the environment the only associated running cost is the electricity required by the heat pump itself. If you would like to find out more about how the different types of heat pumps work click here, Or to find out about the benefits of heat pumps click here.
Why choose our company?
Unlike many other companies H & R SERVICES (OXFORD) LTD provides a full heat pump installation service for new builds and retrofit projects. We can design your system, supply all of the components, complete ground works and install full plumbing services or retrofit to your existing heat distribution system. Although the renewables sector of the Plumbing & Heating Industry is relatively new, our team have installed more than 200 heat pumps in the last five years, making H & R SERVICES (OXFORD) LTD one of the leading heat pump installers in the South of England. For added Peace of Mind we also provide Deposit Protection Insurance and up to ten years Insurance Backed Guarantee with every Heat Pump system we supply and install. To find our more about our installation warranty and guarantees click here

To see a sample of Heat Pump Case Studies please click here.